Local, NC and Southern
From Sarah: One of the best things about being a local store is being able to carry North Carolina-related books and other items that you might not find elsewhere. Click the covers for more info and to purchase:
The Natural History of Raleigh by John Dancy-Jones ($15). A decade in the making, this 80-page book is published by Dancy-Jones's Paper Plant Press, with a unique hand-laid paper cover printed with block image and letterpress. It captures the best of what the author has learned and seen concerning Raleigh NC's wonderful greenway system, parks and natural areas and includes a really interesting section on Lassiter Mill.
2019 Calendar: North Carolina's Literary Luminaries and the Bookshops That Love Them. Features all the writers that have been inducted into the North Carolina Hall of Fame plus 12 bookstores from Piedmont NC, including yours truly (we're the August pin-up!) It's a fun way to get to know the writers who have put our state on the literary map, from Thomas Wolfe to the latest inductees: Randall Kenan and Jill McCorkle. A unique local gift for newcomers and old-timers alike
.
Malone's New Literary Map of N.C. ($15). A revised printing of this iconic map, first issued in 1990. The reprinting adds over 30 new authors, updates biographical information and literary awards, and inserts a number of pieces of new artwork. It continues to be the only full-scale N.C. literary map. Hand-colored, it shows the boundaries of all 100 of North Carolina's counties and locates writers either in the counties in which they were born, the places they spent most of their careers, or significant locales with which their writing is associated. Also included are writers from outside North Carolina who have authored important books with settings in the state, as well as some writers who spent a portion of their careers in North Carolina but were born elsewhere or later moved elsewhere.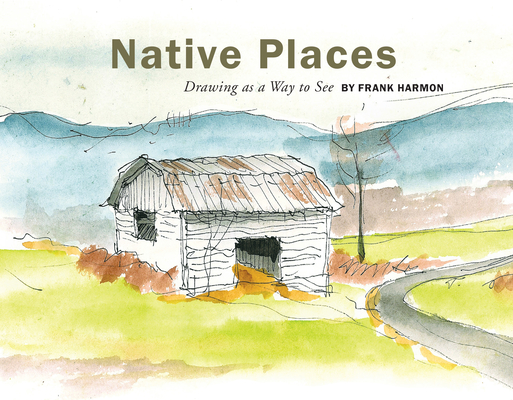 Raleigh architect Frank Harmon's lovely Native Places ($24.95) is a collection of sixty-four watercolor sketches paired with essays about architecture, landscape, everyday objects, and nature.
North Carolina food and drink fold out travel maps from Edia ($9.99 each). Click the titles to shop.
The Great N.C. BBQ Map: Track down 450+ barbecue joints on both sides of N.C.'s 'cue culture — from peppery Eastern whole-hog to tangy Piedmont shoulder, even the restaurants still cooking with wood. 2nd edition.
The Great N.C. Beer Map: With 348 locations spread across 296 breweries, find the exact NC brewery experience you're looking for — from barrel aged brews to gluten free pints, food trucks to in-house kitchens, fit clubs to play areas for your kids. 2nd edition.
The Carolina Fried Chicken Map: Leads you to 300+ biscuits, sandwiches & fried chicken dishes, including two Carolina-original styles — Dipped & Calabash Fried. Edia's first project to include our sister state of South Carolina!
What would it be like to be "the last" of your kind? Discover The Last One, a DVD ($22) created by Neil Hutcheson of NC State. He focuses on Popcorn Sutton, Appalachian bootlegger, making a final run of product. We're one of the few places to carry it.
Popcorn Sutton: A Hell of a Life (DVD $25). An acclaimed documentary offering an uncensored view of outlaw and master moonshiner Popcorn Sutton, from humble Appalachian roots to folk hero finish. Filmed in North Carolina, Tennessee and West Virginia, from 2000 until Sutton's death in 2009, A HELL OF A LIFE is an unforgettable portrait of the last great moonshiner. A film from the Emmy Award winning producer of the PBS special THE LAST ONE and the cult classic THE LAST RUN / THIS IS THE LAST DAM RUN OF LIKKER I'LL EVER MAKE.
If you want to get really local, we're excited that, after 34 years, we've finally gotten Quail Ridge Books themed t-shirts and mugs! The t-shirts come in five different styles and the mugs in four. Our gift buyer, Samantha, did a great job working with local company Bay 6 to design and print these. We have lots of other interesting books and gift items celebrating North Carolina. Shopping Local has never been more fun!