Rise Up!: Poems of Protest, Poems of Praise (Hardcover)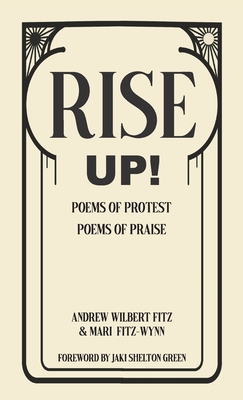 $15.99

On our shelves
(NOTE: This book cannot be returned and may not be eligible for discounts.)
Description
---
RISE UP Poems of Protest, Poems of Praise Is a poetry collection of powerful imagery braided together from the poems of a grandfather born to parents who were slaves and his granddaughter, who have linked the travesties of racism and slavery, and the devastation and waste of war, with hope, grace, and peace.
The underlying themes of the beauty and awe of creation, the wonders of nature and stars,
and mankind's sense of place and belonging are spun throughout the book.
The insights of each poem reflects the rich legacy of this African American family, and how their writing creates a connection to other generations. North Carolina Poet Laureate Jaki Shelton Green states, "These poems are emblematic of the reality that many things that cause strife and sorrow are also the things that cause an uprising in the spirit. The pages of RISE UP Poems of Protest, Poems of Praise is a metaphorical offering of a wellspring of solidarity that our world needs. These pages help us drink fully of the possibilities of laughter knowing that weeping dehydrates the body; reminding us that we are the water bearers of hope."
This book also speaks to other people who, in their Christian walks have been summoned to give more than a nod to the injustices of the past, but urged to acknowledge, and recognize their responsibility to help solve issues of social injustice boldly through Christ's love.
Free Media Mail shipping on U.S. orders over $75