The Domestication of Cats: The History of the Only Domesticated Felidae Species and Their Relationship with Humans (Paperback)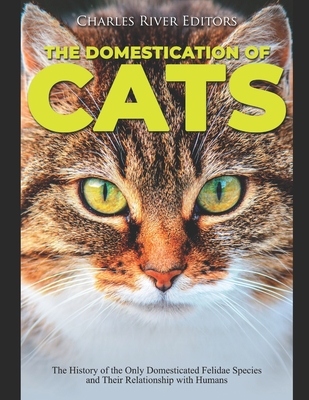 $11.14

Ships from warehouse to store in 3-6 business days
(NOTE: This book cannot be returned and may not be eligible for discounts.)
Description
---
*Includes pictures
*Includes online resources and a bibliography for further reading
Mankind's obsession with felines is an enigma in and of itself. Unlike dogs, famously known as man's most excitable, trustworthy, and loyal friend, cats are oftentimes indifferent, guarded, and yet finicky little furry creatures who only yearn for attention and affection when one is neck-deep in work or otherwise preoccupied. And still, people adore them all the same.
In a recent poll that surveyed 600 American college students, 60% of the participants identified themselves as "dog lovers," whereas only 11% pledged their love for cats. The remaining 29% regarded themselves as fans of both critters or fans of neither. Be that as it may, there is said to be anywhere between a staggering 88=94 million pet cats in the United States alone, which eclipses the roughly 84-90 million pet dogs in the country. In the same breath, while more households around the world share a roof with a canine companion, as reflected in the results of this particular survey and most other similar polls, more cat owners have taken it upon themselves to look after more than one pet. This just goes to show that the passion that cat lovers have for their feline friends is evidently comparable with, if not arguably greater than that of dog lovers as a whole.
The Domestication of Cats: The History of the Only Domesticated Felidae Species and Their Relationship with Humans examines the origins of this exceptional bond, including scientific and mythical theories, and explores how cats were domesticated. Along with pictures depicting important people, places, and events, you will learn about the domestication of cats like never before.
Free Media Mail shipping on U.S. orders over $50