Scales of Change (Paperback)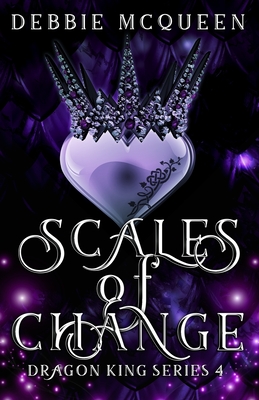 $14.99

Ships from warehouse to store in 1-5 business days
(PLEASE NOTE: This book cannot be returned!)
Description
---
Change is coming, one scale at a time.
Raiden's eyes were opened to the horrors that lay beyond the Sixth Realm. Now he is pushing for change for all the realms, for both human and dragonkind alike.
The support Raiden hopes for doesn't come, but the weight of what is happening isn't something he can let go. With Egan at his side, Raiden finds the strength he needs and leaves his home once again. Only this time he doesn't know if the crown will still be waiting for him when he returns. Whatever the cost, he is willing to see it through.
Egan still bears scars, seen and unseen, but the one person he can always lean on is Raiden. Raiden is his rock, his anchor, and he will do anything to support him through Raiden's most difficult trials. Even if it means leaving behind his home and his family, as the two of them face the unknown together.
With dragons for guards, Raiden and Egan search the realms for allies to march with them in a War of the Realms.
Whatever the future brings, Raiden and Egan will face it together, always.