How to Survive in 2023: An Easy Way to Make It Through 2023 (Paperback)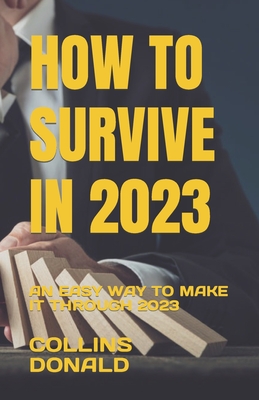 Description
---
HOW TO SURVIVE IN 2023
doesn't have to be difficult and burdensome to live
You can discover how to succeed in every circumstance you encounter if you have the necessary resources and a positive perspective.
We'll talk about what has to be done to make life more of a journey and less of a struggle.
We will offer insight and advice on how to get by in life, from finding motivation to creating coping strategies for stress.
Therefore, whether you are an adult seeking guidance on how to deal with life's issues or just a member of the general public trying to make sense of it all,
Even though life might be challenging and overwhelming at times, you can learn to survive and thrive with the correct advice and techniques.
We'll discuss the main ideas for surviving in life, including coping with stress, building resilience, defining goals, and taking actionable steps to reach them.
This will give you the information and tools you need to meet life's obstacles and live a life of balance and joy, from learning the fundamentals of self-care to developing meaningful relationships and a sense of purpose.
Free Media Mail shipping on U.S. orders over $75