Emerald Skies (Paperback)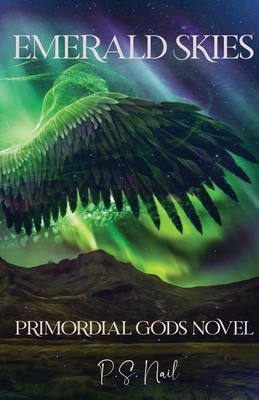 $21.99

Ships from warehouse to store in 3-6 business days
Description
---
LOVE, LIES, AND...BAKING?
After being abducted by the Demon King, Erebus, and rescued by the King's Guard, Cinder Lavaris has moved to the country of Ashbern, to Castleva Manor.
Being the only person living in the manor that isn't a member of the King's Guard, she has nothing to spend her free time on except for the Angel, Cashmere Voland, who has completely captivated her.
Unfortunately, Cash seems distant recently and her sister is busy enjoying her mated life and going on missions, leaving her mostly alone. She now spends her free time hanging out with the servants and baking with another male Angel-one that is giving her the attention she needs.
What she doesn't know is that the King's Guard is having secret meetings with the rulers of the lands. Erebus is still out there, and the Demons are still attacking, while everyone is keeping it secret from her on her sister's orders. Will she forgive her sister when more than one secret comes out?
Tropes:
Friends to Lovers
Close Proximity
Alpha Male
Touch Her and Die
Found Family
Royal Politics
The Primordial Realm is set in a fantasy world filled with Magic Casters, Angels, Vampires, Lycans, Fae, Demons, Eleven, and Mythical Creatures.
The Primordial Gods series is an 18+ Paranormal Fantasy Romance.
For information on this book or author profiles, please visit the author's website.
Free Media Mail shipping on U.S. orders over $50