Enchanted by the Craft (Paperback)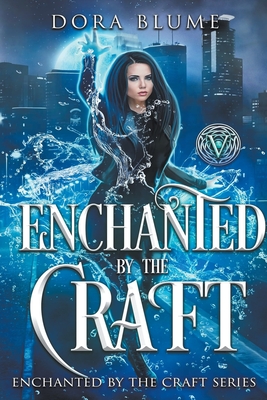 $13.99

Ships from warehouse to store in 1-5 business days
(PLEASE NOTE: This book cannot be returned!)
Description
---
A forbidden love, A deep betrayal, and vengeful God who's out for blood.
Cordelia's finally escaped living under the shadow of her past. Making a name for herself at her sorority and starting a new life, her only desire. Until she meets Flynt. With him comes a life-shattering secret. She's a witch.
Destined to fight an evil God, she has to battle what she never wanted to face again, her past. She thought she found refuge with Flynt, but he has his own battles to fight. He's not allowed to be with a mage. Shifter rules. His entire family works against them. Love may not be enough.
Morrigan and Hecate's past has come to light. A betrayal so deep it shatters everything they knew about their loss. Now, Morrigan is more determined than ever to get revenge for the loss of his children. Will the five descendants survive his vengeful wrath, or will the betrayal of one of their own rock them to their core?
Find out what happens next in this thrilling magical adventure
If you love K.F. Breene, Patricia Briggs, and Charmed, you'll love this spell-binding page-turner.
One click this HEA paranormal romance today