Touch of the Mage Lib/E (Compact Disc)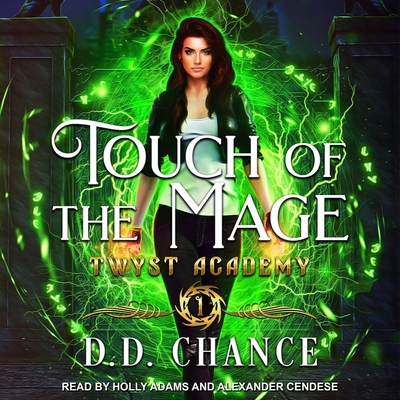 $19.99
Email or call for price.
Description
---
Life at the academy just got . . . messy. I've always dreamed of getting into a top college, but after a stint in juvie, my school prospects went sideways fast. Now I work at a magic academy . . . as a janitor. Ironic, right? Okay, so maybe I get a kick out of secretly solving the arcane equations the professors leave on the board for the rich, entitled student wizards. I'm broke, not stupid. Except then I get caught by the hottest mage on campus . . . who ropes me into helping him and his three equally gorgeous friends win a decidedly screwed-up magic competition. Easy enough, I think--until I start setting things on fire and getting chased by smoke-faced monsters and fighting side by side with four of the sexiest, most powerful wizards ever . . . and find myself--just maybe--falling in love . . . With all of them. Whoops.