The Impact Plan: Rethinking today, remaking tomorrow, designing a better world (Paperback)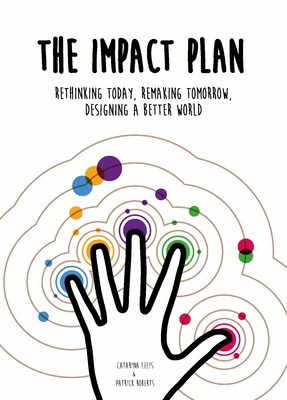 $25.00

Ships from warehouse to store in 3-6 business days
Description
---
The Impact Plan is a detailed decision-making framework that guides students and   creative professionals to quickly assess the future impact of their creative projects.

While formulated with designers in mind, the method elaborated within this book will help professionals cycle through potential contexts and project influences in order to determine the impact in an economic, social, and even humanitarian way. Moving through the   fundamentals of strategic decision-making and impact-centered thinking, The Impact Plan gives the reader a framework for planning and prioritising project-based activities and experiences.

Structured over four main sections which follow 'The Hero's Journey," touching on introducing the journey, explaining adversities, deploying the tool, and reflection, moving through this framework will help drive the user sharpen the craft of thinking.
About the Author
---
Currently working as an Assistant Professor at the University of Aveiro, Portugal, Catarina Lelis is known for her extensive publications in design literacy, creativity development, and user/consumer experience. Her PhD thesis won a national entrepreneurship contest, alongside the IdeaPuzzle Prize. Alongside academia, she is the co-founder of the Portuguese Association for Innovation and Creativity and a publishing start-up.
Free Media Mail shipping on U.S. orders over $75
"Ships from warehouse" books to be shipped: order by Wednesday, 12/6
"Ships from warehouse" books for pickup: order by Tuesday, 12/12