The Turning Point in Architectural Design: A Historical Scenario for the Future (Hardcover)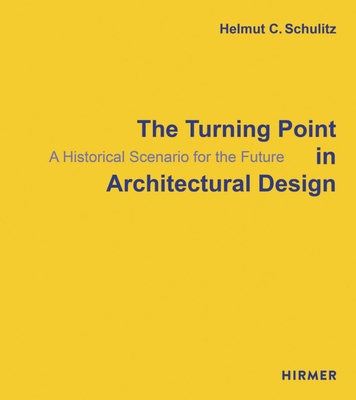 Description
---
An argument for how the modernist credo "more with less" can guide sustainable architecture in the era of climate change.

Over the past five hundred years, a rift has grown between the design and construction of buildings. The Turning Point in Architectural Design does not lament this rift, but rather sees it as an opportunity to explore new horizons in building design in the era of climate change. By taking a historical approach, this book shows how over time design has been less and less limited by the constraints of building materials and techniques and how novel architectural designs have pushed the boundaries of what is possible in construction. World-renowned architect Helmut Schulitz takes the modernist motto "more with less" to heart and applies its lessons to the future, where the demand for energy and resource conservation in all aspects of life—especially architecture—will be paramount. 

 
About the Author
---
In the course of a fifty-year career, Helmut C. Schulitz has both practiced and taught architecture in Europe and America. He is an honorary member of the American Institute of Architects and has authored numerous publications.
 
Praise For…
---
"A visually rich book that captures a lifetime of experiencing buildings and learning about architecture, condensing those many years and travels into an argument that is easy to grasp."
— A Daily Dose of Architecture Books

" The book is generous in its approach to history and includes examples—both early and contemporary—from varying cultures. Schulitz views and explains these not as shifting styles but as evolving technologies, structures, and material innovations. . . . Recommended."
— Choice