We will open at 11am on Friday, February 21.
The End of Everything: (Astrophysically Speaking) (Hardcover)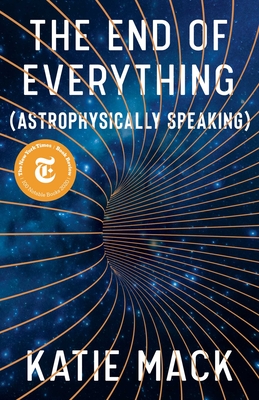 $26.00
Coming soon - PRE-ORDER NOW!
Description
---
From one of the most dynamic rising stars in astrophysics, an accessible and eye-opening look—in the bestselling tradition of Sean Carroll and Carlo Rovelli—at the five different ways the universe could end, and the mind-blowing lessons each scenario reveals about the most important concepts in physics.

We know the universe had a beginning. With the Big Bang, it went from a state of unimaginable density to an all-encompassing cosmic fireball to a simmering fluid of matter and energy, laying down the seeds for everything from dark matter to black holes to one rocky planet orbiting a star near the edge of a spiral galaxy that happened to develop life. But what happens at the end of the story? In billions of years, humanity could still exist in some unrecognizable form, venturing out to distant space, finding new homes and building new civilizations. But the death of the universe is final. What might such a cataclysm look like? And what does it mean for us?

Dr. Katie Mack has been contemplating these questions since she was eighteen, when her astronomy professor first informed her the universe could end at any moment, setting her on the path toward theoretical astrophysics. Now, with lively wit and humor, she unpacks them in The End of Everything, taking us on a mind-bending tour through each of the cosmos' possible finales: the Big Crunch; the Heat Death; Vacuum Decay; the Big Rip; and the Bounce. Guiding us through major concepts in quantum mechanics, cosmology, string theory, and much more, The End of Everything is a wildly fun, surprisingly upbeat ride to the farthest reaches of all that we know.
About the Author
---
Dr. Katherine (Katie) Mack is a theoretical astrophysicist who studies a range of questions in cosmology, the study of the universe from beginning to end. She is currently an Assistant Professor of Physics at North Carolina State University, where she is also a member of the Leadership in Public Science Cluster. Alongside her academic research, she is an active science communicator and has been published in a number of popular publications such as Scientific American, Slate, Sky & Telescope, Time, and Cosmos magazine, where she is a columnist. The author of The End of Everything, she can be found on Twitter as @AstroKatie.