Dead Set: A Detective Jack Creed Mystery - The Complete Short Stories Collection (Paperback)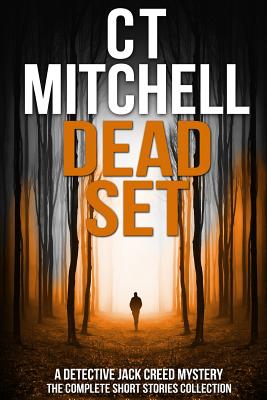 $14.95

Ships from warehouse to store in 3-6 business days
(NOTE: This book cannot be returned and may not be eligible for discounts.)
Description
---
Top Selling Mystery - Get ready for the ultimate Jack Creed adventure: a thrilling box set of seven previously published mystery novellas, together for the first time in one pulse-pounding literary anthologies and collections from C T Mitchell.Every single Jack Creed detective mystery written by Australian author C T Mitchell is here. Murder mystery books at their psychologically chilling best. Action & adventure short stories with a big finish. A murder mystery series where you won't pick the endings.
Dead Shot - 48 hours to stop a killer or witness Australia's first mass university shooting
Dead Ringer -Ten fingers and toes sadistically broken. Why?
Dead Wrong - Society is broken when trust is broken. A 30 year old secret reveals the shocking truth
Dead Boss - A narcissistic boss - thought he could take whatever he wanted. But not everyone agreed
Dead Stakes - A Malaysian casino tycoon, a greedy property developer and a dead chef. What's the connection?
Dead Lucky - Winning Lotto can be deadly
Dead Silence - Hookers, drugs and a dead Mayor. Then a video tape surfaces
Enjoy these top-rated mystery-thriller books FREE as part of your Kindle Unlimited Prime Subscription. You can read the ebooks on your Amazon Kindle Fire, on a computer via Kindle Cloud Reader or on any smartphone or tablet with the free Kindle reading app.
The Detective Jack Creed Murder Mystery Series is featured in a number of Kindle Unlimited categories, including: collections and anthologies, literary anthologies and collections, short story anthologies, murder, mystery books, thrillers, new mysteries, detective books, best sellers fiction, crime fiction novels, murder kindle unlimited books, crime thrillers, best mystery novel, murder mysteries in kindle books, mystery thriller novels, kindle crime novels, new books, paperback book series and kindle unlimited books.
More Praise for Jack Creed:
"This is a short story filled with mystery and suspense. It keeps you wondering"
"I was immediately drawn in and really liked Jack"
"This novella was so true about how a troubled teen thinks. It was a quick read and very enjoyable. C T Mitchell is going to be one of my favorite authors"
"a cross between Heartbeat and Blue Heelers"
"Excellent"
"Captivating and well written.
Free Media Mail shipping on U.S. orders over $75