Murder Above the Fold (Large Print): A Cozy Witch Mystery (Large Print / Paperback)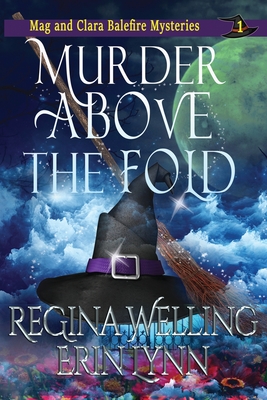 $21.99

Ships from warehouse to store in 1-5 business days
(PLEASE NOTE: This book cannot be returned!)
Description
---
New town...new start...same old problems
When sister witches Mag and Clara Balefire moved to the sleepy town of Harmony, Maine, to take over leadership of the coven there, they thought they'd have chance at a new life. Fate had other plans. The Balefires hardly have time to get unpacked when they stumble over a dead body.
Local authorities consider the death an open and shut case, but Mag and Clara refuse to let the ruling of accidental death stand-not when they're positive it was murder.
As they dig deeper, secrets begin to surface and the sisters begin to suspect some of the townsfolk aren't as innocent as they appear. When they discover the killer might be someone close to the victim, they don't know who to trust.
As if that's not enough, the local coven expects them to bring their cantankerous, ancient leader to heel, and she's having none of it.
Between solving two murders and keeping a mischievous, elderly witch with power to spare from wreaking havoc, moving to a small town isn't quite what the Balefire sisters bargained for.