The Fae's Amulet: Book One of the Lady of Death (Hardcover)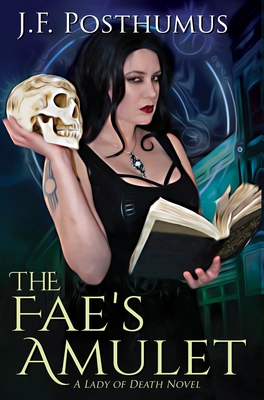 $31.00

Ships from warehouse to store in 1-5 business days
(PLEASE NOTE: This book cannot be returned!)
Description
---
What would you do if you had the power to destroy the world...
In her younger years, Catherine Woulfe was known as the Lady of Death...but those days are long past. Now, at over 300 years old, she is older, wiser...and painfully dull. Instead of using her necromancy skills for things like killing people and taking over governments, she now works as a private investigator, helping people find their lost treasures.
But when a charismatic stranger walks through her door, searching for one of the most powerful artifacts ever created, she is drawn into a case where she must use all of her old powers-including several forbidden ones-if she is to find the missing amulet. When the last person to see the amulet goes missing, she realizes it's time for the Lady of Death to summon her minions and go on the warpath.
Angels and demons are searching for the amulet, as is a mysterious dark elf about whom little is known. Everyone is stalking her, waiting for her to find it so they can grab it for their own; meanwhile, her client has awoken feelings long suppressed, which is proving to be...distracting. Can Catherine find the trail of the thief and recover the amulet before the thief uses it to summon a deity that will destroy the Earth? More importantly, if she gets it, will she give it back?