The New Weight Loss Vegetable Spiralizer Cookbook (Ed 2): 101 Tasty Spiralizer Recipes For Your Vegetable Slicer & Zoodle Maker (zoodler, spiraler, sp (Paperback)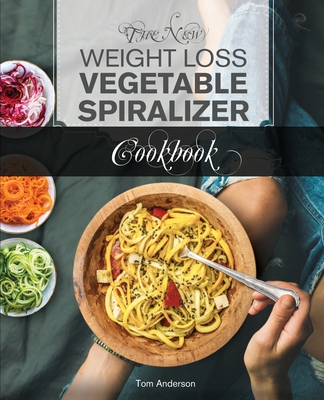 $14.95

Ships from warehouse to store in 3-6 business days
Description
---
Your Spiralizer Can Help You Lose Weight
Want to know how to use your new vegetable Spiralizer to make appetizing, low calorie and low carb meals for your family? Then the "Spiralizer 101" series of books is for you
With illustrated instructions, this book will answer all of your questions about spiralizers, such as:
- How can I make zucchini pasta, potato lasagna, cauliflower rice, and other pasta and rice replacements from fresh vegetables?
- How to use the popular brands of spiralizers (such as the Paderno, Veggetti, iPerfect, Mueller, Brieftons and others)?
- What are the different shapes and sizes of spiral cuts I can make?
- How to spiral cut vegetables without a spiralizer?
- How to choose the right vegetables for spiralizing?
- What kind of meals can I make with spiralized veggies?
In addition, the book contains 101 time-tested recipes designed to satisfy your hunger for the foods you enjoyed before gluten became forbidden.
Would you like to enjoy low-calorie fettuccine alfredo? Pasta Arrabiata? How about spicy Drunken Noodles? Or a homemade Chicken and Noodle soup?
Who is this book for?
You want to learn how to make zoodles
You want to lose weight
Compatible with Against the Grain, Wheat Belly, Inspiralized, or other popular books
You have a Paderno spiralizer, Veggetti Spiralizer, Mueller Spiralizer, or any other brand of vegetable spiralizer or spiral slicer
You love pasta dishes, but want to eat healthy
You desire low carb pasta or veggie pasta, such as vegetable spaghetti, spiral pasta, low carb noodles, etc.
Paperback version recommended for better use in the kitchen.
We will be open on Memorial Day from 10 AM until 6 PM.
Free Media Mail shipping on U.S. orders over $50