We are offering FREE media mail shipping on books. We are open from 10am-7pm Monday through Saturday and 10am-6pm Sunday. Phones may not be answered due to a high volume of calls.
The Reservoir Tapes (Paperback)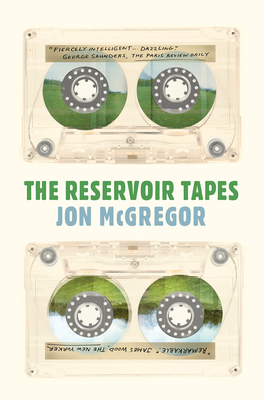 Staff Reviews
---
Becky Shaw is the main character of The Reservoir Tapes (Catapult $22), but she is not one of the narrators of this novel by Jon McGregor. The atmosphere is sinister—a good many of the people in the village, including Becky, seem to be harboring a secret. The first chapter is in the form of questions from a reporter who is investigating Becky's disappearance while on a trip with her parents. We get to know all twelve narrators through their association with Becky, but it is Becky we know the best when the novel ends. The story is not tied up in a pretty bow; and I'm still trying to puzzle out what it all meant, which makes it great for a book club discussion. (I've also ordered Reservoir 13, the winner of the 2017 Costa Award, which is set in the same village. I want more of Jon McGregor's storytelling.)
— Mamie
August 2018 Indie Next List
---
"The Reservoir Tapes chronicles the disappearance of a young girl in a small English village, with each chapter written from the perspective of a different resident. It's not an easy writing feat, but Jon McGregor is able to instill a unique narrative clarity for every single character, weaving the young girl's disappearance with the distinctive stories of each villager. More than a missing persons story, The Reservoir Tapes is about the very universal and human struggle to find meaning and the sacrifices we have to make to feel safe, loved, and truly at home. If you haven't read anything by Jon McGregor before, make sure not to miss his latest novel!"
— Morgan McComb, Raven Book Store, Lawrence, KS
Description
---
"A companion piece to his Man Booker-longlisted Reservoir 13, McGregor's latest works perfectly well as a standalone, offering an alternately sweet and suspenseful depiction of a community as it reacts, person by person, to the disappearance of a teenage girl." --Entertainment Weekly
A teenage girl has gone missing. The whole community has been called upon to join the search. And now an interviewer arrives, intent on capturing the community's unstable stories about life in the weeks and months before Becky Shaw vanished.
Each villager has a memory to share or a secret to conceal, a connection to Becky that they are trying to make or break. A young wife pushes against the boundaries of her marriage, and another seeks a means of surviving within hers. A group of teenagers dare one another to jump into a flooded quarry, the weakest swimmer still awaiting his turn. A laborer lies trapped under rocks and dry limestone dust as his fellow workers attempt a risky rescue. And meanwhile a fractured portrait of Becky emerges at the edges of our vision--a girl swimming, climbing, and smearing dirt onto a scared boy's face, images to be cherished and challenged as the search for her goes on.
About the Author
---
Jon McGregor is the author of four novels and two story collections. He is the winner of the International Dublin Literary Award, the Costa Novel Award, the Betty Trask Prize, the Somerset Maugham Award, and the American Academy of Arts and Letters E. M. Forster Award, and has been long-listed three times for the Man Booker Prize, most recently in 2017 for Reservoir 13. He is professor of creative writing at the University of Nottingham, England, where he edits The Letters Page, a literary journal in letters.