The Bohemian Grove: Facts & Fiction (Paperback)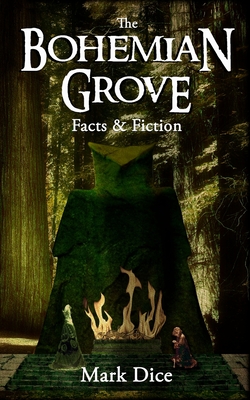 $14.99

Ships from warehouse to store in 3-6 business days
(NOTE: This book cannot be returned and may not be eligible for discounts.)
Description
---
The secretive and strange Bohemian Grove is an elite men's club hidden deep within a 2700-acre redwood forest in Northern California, where each July the most powerful men in the world gather for what's called their annual Summer Encampment. Is this mysterious meeting "just a vacation spot" for the wealthy and well-connected, or is it something more? Does it operate as an off the record consensus building organization for the elite establishment? What major plans or political policies were given birth by the club? Do they really kickoff their gathering each year with a human sacrifice ritual? Is this the infamous Illuminati? After getting his hands on some rare copies of the club's yearbooks; obtaining an actual official membership list smuggled out by an employee; and having personally been blocked from entering the club by police-secret society expert Mark Dice uncovers The Bohemian Grove: Facts & Fiction. By the Author of The Illuminati: Facts & Fiction -Their History
-Symbols, Saint, and Motto
-Infiltrations and Leaks
-Cremation of Care
-Different Subcamps
-Allegations of Murder
-Hookers & Homosexuality
-Depictions in TV and Film
-And More.
About the Author
---
Mark Dice is an expert on secret societies and conspiracies whose YouTube channel has more than one million subscribers and has received over 300 million views. His viral videos have been mentioned on the Fox News Channel, CNN, the Drudge Report, TMZ, the New York Daily News, the Washington Times, and other media outlets around the world. He has been featured on various television shows including the History Channel's Decoded and America's Book of Secrets; Conspiracy Theory with Jesse Ventura, Secret Societies of Hollywood on E! Channel, America Declassified on the Travel Channel, and is a frequent guest on Coast to Coast AM, The Alex Jones Show, and more. Mark Dice is the author of several popular books on secret societies and conspiracies, including The Illuminati: Facts & Fiction, Big Brother: The Orwellian Nightmare Come True, The New World Order: Facts & Fiction, The Resistance Manifesto, Inside the Illuminati, and Illuminati in the Music Industry. While much of Mark's work confirms the existence and continued operation of the Illuminati today, he is also dedicated to debunking conspiracy theories and hoaxes and separating the facts from the fiction; hence the "Facts & Fiction" subtitle for several of his books. He has a bachelor's degree in communication from California State University.
Free Media Mail shipping on U.S. orders over $75