Wolf Betrayed (Talon Pack #4) (Paperback)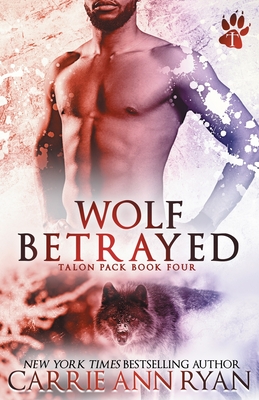 $15.99

Ships from warehouse to store in 3-5 business days
(PLEASE NOTE: This book cannot be returned!)
Other Books in Series
This is book number 4 in the Talon Pack series.
Description
---
The Talon Pack continues with the daughter of a traitor, the man who can never be her lover, and another man she should never want...her enemy.
Charlotte Jamenson was born to the Pack that threatened the world, but grew up in the one that saved it. She's spent her entire life repenting for lies and faults that were never hers to bear. When she falls for her best friend, Bram Devlin, she thinks she's finally found forgiveness for the blood in her veins; only a mating bond never came.
Bram knows there's something missing within his mating with Charlotte, but there's nothing he can do about it. Their Pack is in danger, and it's his duty to protect their Alpha--even if it means sacrificing his life. When he's put in charge of protecting a new member of the Talon Pack, he realizes he and Charlotte may just have a chance at something more than heartache.
Shane Bruins sacrificed his life and his future to protect the Packs from the men he worked for. Now, thanks to circumstances beyond his control, he's not quite who he was before, and his life is on the line yet again. Only this time, he isn't alone, and the two wolves in his path might be the only things that can calm the beast inside.
The war isn't coming, it's here, and the Talon Pack will have to rely on three souls who know they aren't what each other wants--but exactly what they need--to win.
Free Media Mail shipping on U.S. orders over $50