The White Mountain: Rediscovering Mount Washington's Hidden Culture (Paperback)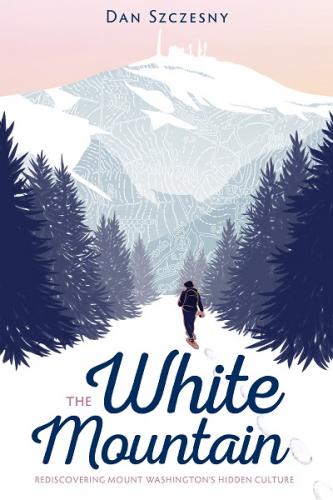 Description
---
"Informative, funny, and full of fascinating characters . . . Dan Szczesny bushwhacks a fresh, new, wonder-filled trail. From the foreword by Rebecca Rule

Over the course of one calendar year, journalist Dan Szczesny explored the history and mystique of New England s tallest mountain. But Mount Washington is more than just a 6,288-foot rock pile; the mountain is the cultural soul of climbers, hikers, and tourists from around the world.

Szczesny's research took him outside of the archives; he was on the team of a ninety-seven-year-old ultra-runner, he dressed as Walt Whitman and read poetry while hiking up the mountain, and he spent a week in winter cooking for the scientists at the observatory. In The White Mountain, Szczesny turns a veteran journalist's eye toward exploring Mount Washington's place in the collective consciousness of the country and how this rugged landscape has reflected back a timeless history of our obsession and passion for exploration and discovery.
About the Author
---
Dan Szczesny is an author and journalist whose books include travelogues on Nepal, Alaska, and the White Mountains. He is a Hemingway Foundation finalist for short fiction and has also written collections of short stories and poetry. He's traveled widely throughout the world, speaking about adventure travel and the importance of getting kids into the outdoors. He currently lives in Manchester, New Hampshire with with his wife and daughter.
Praise For…
---
Dan Szczesny's The White Mountain is an exceptional book and an unforgettable ode to a peak so near and dear to all of us who live year-round in the shadow of New Hampshire's Mount Washington. His writing deftly captures the spirit, the allure, and the fascination we have with the Rock Pile, while also reminding us of its storied past and humankind s enduring bond with this true giant of a mountain. --Mike Dickerman

There is an expression in architecture, "function follows form." But what if the form is the highest peak in the northeast? Over the course of a year, Dan Szczesny was able to take his time, get to know Mount Washington and follow that peak's progeny poets, painters and hard-scrabble New Hampshire natives whose stories all begin in the shadow of the mountain. Then, with the help of Dan's curiosity, experience as a journalist and the gift of time, we get to follow those who stay and those who move away, but like a family, every character carries with them a piece of the mountain's DNA. I have lived in New Hampshire for nearly forty years, but in The White Mountain, I am seeing Mount Washington for the first time and am beginning to realize what I have missed. --Arnie Arnesen

Mount Washington is more than punishing temperatures and fog that blows sideways. In The White Mountain, Dan Szczesny parts the curtain of intrigue and shows you the heart and soul of the people who have found inspiration and self-discovery there. Surprising and fun! And a cool cat named Marty, who may very well hold more of the mountain's secrets than he's willing to share. --Mike Morin
Free Media Mail shipping on U.S. orders over $50
Christmas ordering guidelines
Ships from warehouse items to be shipped: Order by Monday, 12/5
Ships from warehouse items to be picked-up in store: Order by Monday, 12/16
On hand items: We'll pull items in order of orders received, so keep them coming!