We are offering FREE media mail shipping on books. We are open from 10am-7pm Monday through Saturday and 10am-6pm Sunday. Phones may not be answered due to a high volume of calls.
The Occupation of Eliza Goode (Paperback)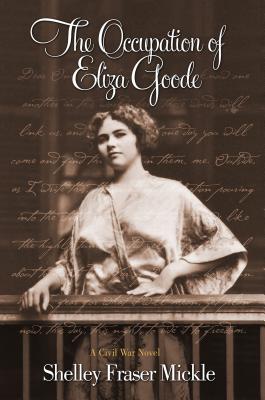 List Price: $18.95
Our Price: $17.95
(Save: $1.00 5%)
Hard to find: allow 24 hours for information
Description
---
Eliza Goode is born into a New Orleans' parlor house in the mid 1800s. Sold as a courtesan on her seventeenth birthday, she flees her arranged future at the outbreak of the Civil War. She is passed up through Mississippi's plantations from one slave quarters to another until she emerges at the Confederates' Camp Corinth and is swept along to the battle of Manassas.
Along the way, she meets Bennett McFerrin and his wife, Rissa, who follows her husband to war. Using guile and her extraordinary beauty, Eliza transforms herself from camp follower prostitute to laundress, nurse, and caregiver to Rissa when Bennett is taken prisoner by Ulysses S. Grant at the Battle of Fort Donelson in Clarksville, Tennessee. Her final transformation frees her from her past.
Eliza's story is more than a tale of war, transcendence, and hardship. It is a story told in modern times by Susan Masters, a novelist in Boston, whose cousin, Hadley, finds Eliza's letters in an attic and implores Susan to write Eliza's story to answer questions she seeks for her own life. Hadley has a shameful secret of her own--a past, about which she cannot even bring herself to speak.
Set in the second summer of the Iraq war and three years after 9/11, this is not your usual Civil War novel. This story says much about how we became who we are, and who we might have become, had the Civil War not saved us as a nation.
About the Author
---
Shelley Fraser Mickle is an award-winning novelist and NPR commentator whose family history (everyone in her family was named after Robert E. Lee) led her to the life-long belief that one day she would write a Civil War novel. Shelley's debut novel was a New York Times Notable Book; her second became a CBS/Hallmark Channel movie; and her third became a suicide-prevention tool in high schools, winning the 2006 Florida Governor's Award for suicide prevention in an educational setting. She was invited to be a commentator for NPR's "Morning Edition" in 2000. Her radio essays can be heard at NPR.org. She is also the author of the children's classic, Barbaro, America's Horse.