The Book of X (Paperback)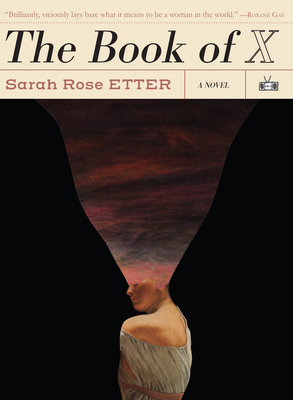 Staff Reviews
---
This book captures the harsh realities of being a woman in a world designed to beat us down. Cassie is born with a knot in her torso, just like her mother and her mother's mother, but she just wants to be normal. Her coming-of-age tale alternates between the relative normalcy of first crushes and first jobs, and the grotesque magic of her world (rivers of thighs, meat quarries, rock diets). Cassie's tenuous sense of worth is shattered when she survives a traumatic experience. She lives the rest of her days struggling to find love, validation, and peace with her body,and envisions an alternate reality in which she is confident and flat-bellied and those around her are kind and gentle. Both heartbreaking and genre-breaking.
— Kiwi
Description
---
*Winner of the 2019 Shirley Jackson Awards for Novel
*The Believer Book Awards, 2019: Editors' Longlists in Fiction
*The Northern California 'Golden Poppy' Book Awards 2019, Fiction longlist
*2020 VCU Cabell First Novelist Award Longlist
*A Best Book of 2019 --Vulture, Entropy, Buzzfeed, Thrillist
"Etter brilliantly, viciously lays bare what it means to be a woman in the world, what it means to hurt, to need, to want, so much it consumes everything." --Roxane Gay, author of Bad Feminist
"I loved every page of this gorgeous, grotesque, heartbreaking novel." --Carmen Maria Machado, author of Her Body and Other Parties
A surreal exploration of one woman's life and death against a landscape of meat, office desks, and bad men.
The Book of X tells the tale of Cassie, a girl born with her stomach twisted in the shape of a knot. From childhood with her parents on the family meat farm, to a desk job in the city, to finally experiencing love, she grapples with her body, men, and society, all the while imagining a softer world than the one she is in. Twining the drama of the everyday -- school-age crushes, paying bills, the sickness of parents -- with the surreal -- rivers of thighs, men for sale, and fields of throats -- Cassie's realities alternate to create a blurred, fantastic world of haunting beauty.
About the Author
---
Sarah Rose Etter is the author of Tongue Party, and The Book of X, her first novel, which is the winner of the 2019 Shirley Jackson Award for novel. Her work has appeared or is forthcoming in Guernica, BOMB, Gulf Coast, The Cut, VICE, and more. She has been awarded residences at the Jack Kerouac House, the Disquiet International program in Portugal, and the Gullkistan Writing Residency in Iceland. In 2017, she was the keynote speaker at the Society for the Study of American Women Writers conference in Bordeaux, France, where she presented on surrealist writing as a mode of feminism. She earned her B.A. in English from Pennsylvania State University and her M.F.A. in Fiction from Rosemont College. She lives in Austin, TX.