The Madness Vase: By Andrea Gibson (Paperback)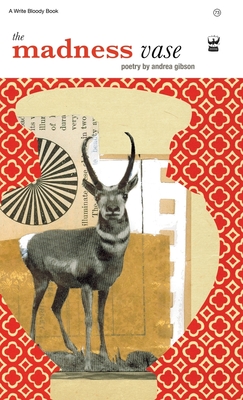 Staff Reviews
---
"All these words are stories to the staircase
to the top of my lungs where I sing what hurts."
I truly believe that Andrea Gibson is one of the greatest poets of this generation.
A spoken-word poet, Gibson pulls no punches, going straight for the kill with imagery that hits you in the gut and purpose that moves your soul. A champion for the LGBTQ+ community, unafraid to tackle tough subjects.
If you ever have the chance to hear Gibson perform, do not hesitate to attend. In the meantime, read this book.
"I started wishing on the stars in the sky.
I said to the sun, tell me about the Big Bang
The sun said, 'It hurts to become.'
I carry that hurt on the tip of my tongue."
— Amber
Description
---
Popular in queer communities, anti-war organizations, college campuses and women/gender studies programs, Andrea Gibson's second book of poems, The Madness Vase topics range from hate crimes to playgrounds, from international conflict to hometowns, from falling in love to the desperation of loneliness.
Gibson's work seizes us by the collar and hauls us inside some of her darkest moments, then releases out the other side. Moments later, we find ourselves inhaling words that fill us with light. Her luminous imagery is a buoy that allows us to resurface from her world clutching new possibilities of our own, and linger in our psyches and entreat us to action. They challenge us to grow into our own skin.
By the time you finish reading The Madness Vase, you too will believe, "Folks like us/We've got shoulder blades that rust in the rain/But they are still G-sharp/Whenever our spinal chords are tuned to the key of redemption/So go ahead world/Pick us/To make things better."