Occult Tarot (Kit)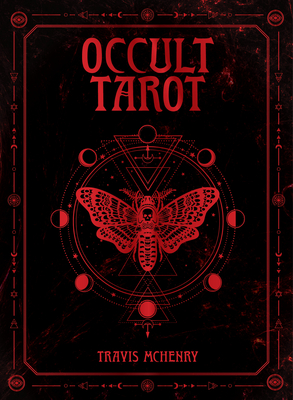 $26.95

Ships from warehouse to store in 1-5 business days
Description
---
How can we possibly embrace our truest self if we never step into the dark?
Author and occultist Travis McHenry reveals the secret daemons of the 17th-century and conjures their powers into this unique set of 78-divination cards.
Drawing on daemons, symbols, and sigils from ancient magickal grimoires including Archidoxis Magica and the Key of Solomon, Occult Tarot presents a fully realized divination tool to finally embrace and behold the mysteries of the night.
The first tarot deck to faithfully adhere to the Solomonic principles of demon conjuration, Occult Tarot allows practitioners to discover the power of ancient demons and learn to tame the beasts that wander between the physical and spiritual worlds.
About the Author
---
A renowned modern occultist, Travis McHenry is a native of rural Pennsylvania and grew up surrounded by the folklore of the Appalachian Mountains. He began studying the dark arts in the late 1990s when he stumbled upon a secretive coven of witches who subsequently befriended him and allowed him to publish the first written history of their magical tradition. Travis has been a student of many religions, including Buddhism, Jainism, Hinduism, and the Greek Pantheon, and was an ordained deacon in the Baptist Church. In addition, from 2001 to 2008 Travis served as an intelligence specialist in the United States Navy. He is also the creator of Occult Tarot and Angel Tarot.