Tillie and the Amazing Ghost Dog: A Spooky Dog Story (Paperback)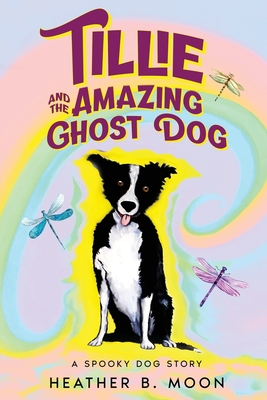 $8.99

Ships from warehouse to store in 3-6 business days
(NOTE: This book cannot be returned and may not be eligible for discounts.)
Description
---
Ghosts Really?
Tillie Longbottom knows that ghosts do exist because she was once whooshed back in time - by a ghost horse
Tillie is looking forward to her 13th birthday treat... a fun trip to Blackpool Pleasure Beach with her best friends. Rollercoasters, arcades, creepy ghost rides and the famous Golden Mile...what more could a newly qualified teenager want? But the evening before her birthday Tillie finds Grandma's secret diary. She can't help but peek inside. Wow Why has Grandma never mentioned the tragedy that befell her family?
How does Nip, The Amazing Ghost Dog freeze a moment in time to help his Earth family escape the heartbreak the future might hold?
Packed with fun, friendship and laughter, "Tillie and the Amazing Ghost Dog" is an emotional story about how life can change in the blink of an eye.
All the fun of the fair All the fashions of the 1970s
Includes real-life challenges presented in a child-friendly way.
The third book in the Spooky Stories series, this is also a standalone story. Ideal for 9-12- year-old children but a message for all ages
Free Media Mail shipping on U.S. orders over $75