The Blackening of Europe: Immigration, Islam, and the Migrant Crisis (Paperback)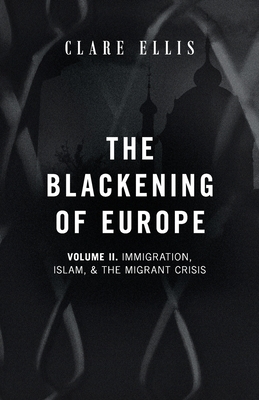 $24.50

BACKORDERED
(NOTE: This book cannot be returned and may not be eligible for discounts.)
Description
---
The second of three volumes, The Blackening of Europe: Immigration, Islam, and the Migrant Crisis provides the hard facts about the declining population of indigenous Europeans and probes into the reasons why millions of migrants are waved through at Europe's borders.
While the media have presented this influx of migrants from primarily Muslim-majority countries as a much-needed boost to the economy, helpless asylum seekers, or just friendly new members of your neighbourhood, the reality is crystal clear in the statistics: migrants are consistently over-represented in unemployment rates, low education levels, welfare benefits, violent crime, and prison populations. Is Europe truly finding a humanitarian solution to benefit all, or simply welcoming groups that refuse to integrate, harbour incompatible worldviews, and aim to conquer through demographics and destabilization?
Breaking down the social, political, and financial costs of the 'migrant crisis', Ellis does not shy away from acknowledging the consequences of Europe's immigration policies. In a time when all are encouraged to promote diversity or keep silent, The Blackening of Europe shines a sobering, necessary light on the decisions that lie before the continent.
Free Media Mail shipping on U.S. orders over $75