We are offering FREE media mail shipping on books. We are open from 10am-7pm Monday through Saturday and 10am-6pm Sunday. Phones may not be answered due to a high volume of calls.
Nest (Salmonpoetry) (Paperback)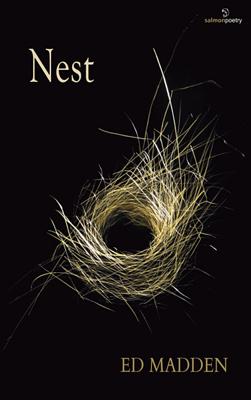 $14.95
Hard to find: allow 24 hours for information
Description
---
Ed Madden's third book of poetry, Nest, is a book about home-the homes we leave and the homes we learn to make for ourselves. These are emphatically poems of place as well: from poems grounded in the fundamentalist culture of the rural South, through poems of travel and dislocation in Ireland and elsewhere, to a final section emphasizing the repurposed and re-imagined. Born and raised in rural Arkansas, Ed Madden teaches at the University of South Carolina. He is the author of two books of poetry, Signals, which won the South Carolina Poetry Book Prize, and Prodigal: Variations. He is literary arts editor for the magazine, Jasper. "Madden has a subtle voice. His poetry invites, almost demands, contemplation. It asks to be read out loud, to have each word pronounced so that you hear how the sounds play off one another, feel the rhythms and rhymes, the flow and break of the meter."--The State.