FREE Media Mail shipping on eligible items! We are open for browsing by appointment from 10am-7pm M-S and 10am-6pm Sundays. Email books@quailridgebooks.com for a reservation. Phones may not be answered due to high volume of calls.
Louise's Chance: A 1940s Spy Thriller Set in Wartime Washington (Louise Pearlie Mystery #5) (Paperback)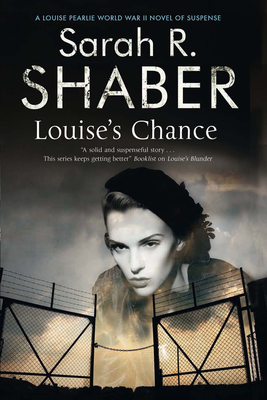 Other Books in Series
This is book number 5 in the Louise Pearlie Mystery series.
Description
---
1940s, Washington DC. Government girl Louise gets her big chance, when she is tasked with recruiting German POWs for a secret mission inside Nazi Germany Government girl Louise Pearlie has a new job inside the OSS - the Office of Strategic Services: recruiting German prisoners-of-war for a secret mission inside Nazi Germany. It's a big chance for her, and Louise hopes she can finally escape her filing and typing duties. With the job comes two new colleagues: Alice Osborne, a propaganda expert, and Merle Ellison, a forger from Texas who just happens to speak fluent German. But when the three arrive at Fort Meade camp, to interview the first German POWs to arrive there, their mission is beset by complications. Only one of the prisoners speaks English, the army officer in charge of the camp is an alcoholic and two prisoners disappeared on the ship bringing the Germans to the states. Were their deaths suicide? Officially, yes. But Louise can't help but have her doubts . . .