The Wind in the Willows (Paperback)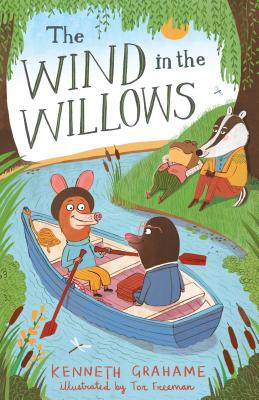 $9.99
Hard to find: allow 24 hours for information
Staff Reviews
---
Ah, the legendary exploits of Mole, Rat, Badger, and Toad! While intended for children, Grahame's classic is essential reading for even high-minded existentialists, with meditations on nature, individuality, friendship, responsibility, courage, and addiction. This edition features Ernest H Shepard's expert illustrations that perfectly capture the charm and complexity of this great book.
— Jon
Description
---
Depicting the adventures of Rat, Mole, Badger and the pretentious Mr Toad, The Wind in the Willows sees these four animals getting into all sorts of trouble as they wander along the river, through the Wild Wood and around the grand Toad Hall.
Adapted for the stage by A.A. Milne as Toad of Toad Hall, and recreated for film and TV numerous times, Kenneth Grahame's tale has been an essential part of every English child's formative reading for over a century, with new generations of readers succumbing to its charm, wit and wonder.
About the Author
---
Kenneth Grahame (March 8, 1859 – July 6, 1932) was a British writer, most famous for The Wind in the Willows (1908), one of the classics of children's literature. He also wrote The Reluctant Dragon, which was much later adapted into a Disney movie.
Praise For…
---
"A book that we all greatly loved and admired and read aloud or alone, over and over and over." - Christopher Robin Milne