Assassin's Creed: Fragments - The Highlands Children (Paperback)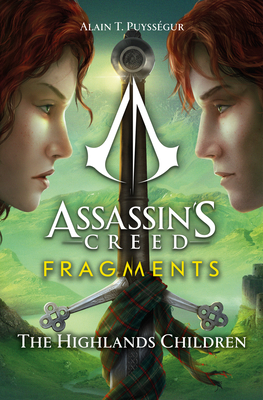 Description
---
Discover this action-packed Assassin's Creed Fragments novel about siblings tested and separated by the bloody carnage of war between England and Scotland.

Scotland, 1296. The winds of rebellion are blowing.

The wars of independence for Scotland are on the brink of changing the history of Great Britain.

Under assault from King Edward I, the besieged city of Berwick-upon-Tweed is delivered into the hands of the English, who massacre and burn everything in their path.

Aileas and Fillan, 16-year-old orphan twins, get separated on that horrific night. Aileas is carried away and disappears while Fillan manages to join forces with a Scottish clan fleeing to the north, into the very heart of the Highlands. The young man understands that they are to meet a mysterious group named the Brotherhood of Assassins, the only ones capable of protecting Fillan from the Order of the Templars, a group of warriors doggedly pursuing him.

While he tries to find any trace of his sister, Fillan must delve into his past to understand his true destiny and discover why the birthmark he carries on his wrist makes him a target for the Order of the Templars. He must find out why his life is suddenly in danger, just as the cry for liberty resonates across all Scotland.
About the Author
---
Alain T. Puysségur was born in 1991 outside of Paris. At a young age, he discovered authors like J. R. R. Tolkien, Robin Hobb, and J. K. Rowling—whilst falling in love with video games and film. Amid these fantastic worlds, he dreamt of one day becoming a writer and inventing his own stories. He now works as an author and game designer, giving life to every character he creates.
Free Media Mail shipping on U.S. orders over $75