The Neil Gaiman Reader: Selected Fiction (MP3 CD)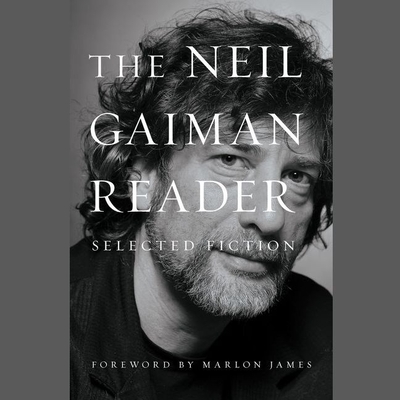 $55.99
Email or call for price.
Staff Reviews
---
Whether you are a long-time reader of the stories of Neil Gaiman or totally new to his writings, you are in luck! The Neil Gaiman Reader contains a variety of stories—old favorites and new delights—selected from his decades spanning career as a master storyteller, each of them unique unto themselves and vastly entertaining to readers across the globe.
Personally, as a long-time fan of Gaiman's work, I highly recommend this book. It's full of short stories that stand on their own while some others will offer tantalizing glimpses into others should you decide to go off exploring.
— Bud
Description
---
An outstanding array--52 pieces in all--of selected fiction from the multiple-award-winning, #1 New York Times bestselling author Neil Gaiman, curated by his readers around the world, and introduced with a foreword by Booker Prize-winning author Marlon James
Spanning Gaiman's career to date, The Neil Gaiman Reader: Selected Fiction is a captivating collection from one of the world's most beloved writers, chosen by those who know his work best: his devoted readers.
A brilliant representation of Gaiman's groundbreaking, entrancing, endlessly imaginative fiction, this captivating volume includes excerpts from each of his five novels for adults --Neverwhere, Stardust, American Gods, Anansi Boys, and The Ocean at the End of the Lane--and nearly fifty of his short stories.
Impressive in its depth and range, The Neil Gaiman Reader: Selected Fiction is both an entryway to Gaiman's oeuvre and a literary trove Gaiman fans old and new will return to many times over.
Foreword copyright (c) 2020 by Marlon James; Preface copyright 2020 by Neil Gaiman
Supplemental enhancement PDF accompanies the audiobook.