Advent (Summer Omega #3) (MP3 CD)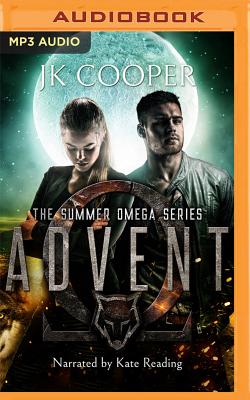 Other Books in Series
This is book number 3 in the Summer Omega series.
Description
---
The bond is broken. Ascension is coming. The Advent is rising. And the enemy is winning.
An ill-prepared world crumbles before the power of the Alpha Prime and his ascending Summer Omega daughter. Presidents and kings bow before Mareus as Advent pack numbers grow. In the wake of their severed bond, Kale and Shelby struggle to find meaning in their changed relationship - but it takes more than love to repair it. The keys of Ascension are held by the magical races that have found refuge on Earth, and the third key has been identified, one that is held by a mistrusting and often devious race. In order to claim it, Shelby and Athena race against each other on a journey that brings them face-to-face with a darkness never anticipated, the very darkness that destroyed Alsvoira.
Long-held prophecies and beliefs are shattered as the true meaning of the Advent begins to take shape. Earth may always have been a temporary refuge.