Good Omens: The BBC Radio 4 Dramatisation (CD-Audio)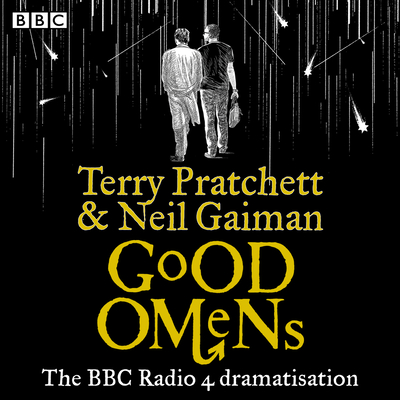 Staff Reviews
---
Hi! It's the Apocalypse! Yes, the end of the world has finally come after all this time. At long last, Heaven and Hell are preparing for final battle.
That particular bit of news creates a wee problem for a pair of friends who also just so happen to be celestial beings (an angel and a demon) charged with keeping an eye on humanity. The problem? Well, you see, they're rather fond of Earth and, despite our inherent flaws, they like us as well.  Besides, the Apocalypse would just create all sorts of bother that they would rather not have to deal with.
What follows is a comedy of errors as the two combine their efforts to stop things from getting out of hand. Preferably, before afternoon tea if at all possible. Good Omens is delightful read from start to finish!
— Bud
Description
---
A reissue of the successful BBC Radio adaptation of Terry Pratchett & Neil Gaiman's celebrated apocalyptic comic novel, Good Omens, starring Peter Serafinowicz (Crowley) and Mark Heap (Aziraphale). According to the Nice and Accurate Prophecies of Agnes Nutter, Witch, the world will end on a Saturday. Next Saturday in fact. Just after Any Answers on Radio 4. Adapted, sound designed and co-directed by Dirk Maggs (Neverwhere, The Hitchhiker's Guide to the Galaxy) this dramatization of Terry Pratchett and Neil Gaiman's novel features a large cast including Peter Serafinowicz (Shaun of the Dead), Mark Heap (Spaced), Josie Lawrence and Paterson Joseph. Includes outtakes not heard on the radio.
About the Author
---
Neil Gaiman is the New York Times-bestselling author of The Sandman, American Gods, and much more. Terry Pratchett is best known for his Discworld series.
Free Media Mail shipping on U.S. orders over $50