Feathers and Flame (Paperback)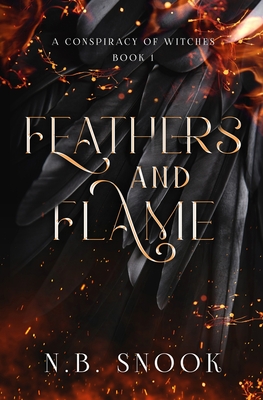 $14.99

Ships from warehouse to store in 1-5 business days
(PLEASE NOTE: This book cannot be returned!)
Description
---
Thora Lumin was a nobody. After losing her parents and baby brother in a house fire, she spent her childhood bouncing between foster families and group homes, never once feeling like she belonged. Words like 'home, ' 'love, ' and 'family' lost their meaning and were soon replaced with 'orphan, ' 'damaged, ' and 'freak.' It isn't until she's offered a scholarship to a local university and finds herself a the heart of a centuries old conspiracy that a new word lays claim to her.
'Witch.'
After being attacked by someone she thought she could trust and rescued by a mysterious stranger with a dark connection to her past, she's launched into a magical world parallel to her own. A world of powerful energy beings called Conduits. Since the day she was born she's had a price on her head, set by a ruling tyrant named Egon. His men are everywhere. Trained killers adorned in black feathers hunt her, all the while preparing for a war against humanity itself. A war that only Thora-the prophesied Phoenix and the face of a waiting rebellion-can prevent.
Feathers & Flame is the first book in the Urban Fantasy series A Conspiracy of Witches.