We are closed to the public under the stay-at-home order, but we are still offering free Media Mail shipping on eligible items to the continental United States!
Love Lies Bleeding (Paperback)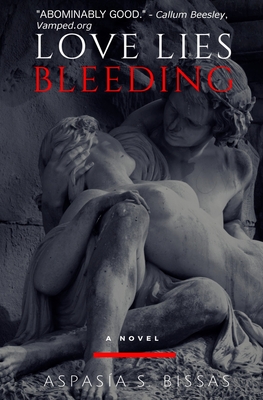 $12.95
Available from warehouse in 1-5 business days
Description
---
"Aspas a S. Bissas has achieved writing afresh about an angle of vampirism that sometimes is claimed to be over-written and over-read.... This is not just another book for the pile, or another 'fresh layer of frost' for a snowman-this is abominably good." -Callum Beesley, Vamped.org "It is the rare gem that makes me utterly devour a tome disregarding all other stimuli. Love Lies Bleeding is such a gem." -Andy Boylan, Taliesin Meets the Vampires What happens when a predator loves its prey? Centuries-old Mara is dying a slow death when she meets Lee, a young man whose life has never belonged to him. Thrown together, they're forced to fight those who would destroy them and survive a slew of enemies they never expected, even as Mara falls into a downward spiral of delusion and obsession. Will she make a devil's deal to save both their souls? With pasts like theirs, can they ever have a future?