A Visit: A Ghost Story for Christmas (Seth's Christmas Ghost Stories) (Paperback)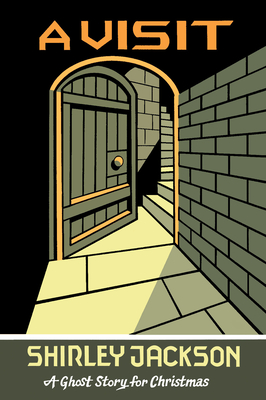 Description
---
World-renowned cartoonist Seth returns with three new ghost stories for 2022.
Margaret visits the lavish home of her friend Carla Rhodes for the summer holidays. But when Carla's brother arrives with a mysterious friend, strange occurrences cause tensions to rise within the group, and secrets hidden within the house begin to emerge.
About the Author
---
Seth is the cartoonist behind the comic-book series Palookaville, which started in the stone age as a pamphlet and is now a semi-annual hardcover. His comics have appeared in the New York Times Magazine, Best American Comics, and McSweeney's Quarterly. His illustrations have appeared in numerous publications including the cover of the New Yorker, The Walrus, and Canadian Notes & Queries. He is the subject of a recent documentary from the National Film Board of Canada, Seth's Dominion. Seth lives in Guelph, Ontario, with his wife Tania and their two cats in an old house he has named "Inkwell's End."
Free Media Mail shipping on U.S. orders over $75