The Last Martini: A Hangover Bedside Companion (Paperback)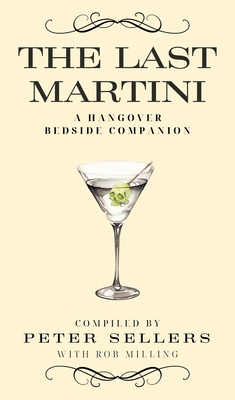 $21.95

Coming soon - PRE-ORDER NOW!
Description
---
The Last Martini is a wry and amusing look at the prevalence of the hangover experience through the history of literature. It is the first survey of some of the most vivid, hilarious, and moving descriptions of hangovers and their sufferers that has ever been compiled. While the book is far from comprehensive—the list of hangover scenes is a lengthy one—it is a unique and intriguing introduction to the field. The Last Martini is not a book of hangover cures and placebos, unless they are methods and recipes detailed in works of fiction. Instead, it is a celebration of the countless different ways in which authors have described the experience. While the book includes the sardonic, understanding humour most writers have found in those dismal mornings after, it also features excerpts, such as those by Hubert Selby Jr and Charles Jackson, that reflect the real life tragedy and pathos that excess can bring. The Last Martini is the kind of book that can be read cover to cover or dipped into at random. It can be enjoyed by everyone who has ever had a hangover and by everyone who's never had one and wants to know what they've been missing.
About the Author
---
Writing in Ellery Queen Mystery Magazine, Jon L. Breen called Peter Sellers "one of the key figures in the Canadian mystery renaissance of the 80s and 90s." Peter has published dozens of stories in every major mystery magazine —including Ellery Queen Mystery Magazine, Alfred Hitchcock's Mystery Magazine, Mike Shayne Mystery Magazine, and Hardboiled—and in numerous crime and dark fantasy anthologies in both Canada and the United States. Thirteen of his darkest and most bizarre works are collected in the book Whistling Past the Graveyard, published in 1999 by Mosaic Press.
Free Media Mail shipping on U.S. orders over $50