1414° (Hardcover)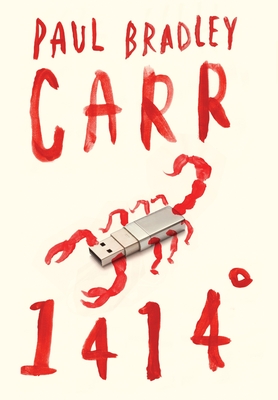 $29.00

Ships from warehouse to store in 1-5 business days
Description
---
The billionaire predators of Silicon Valley always get what they want.
Now someone is giving them what they deserve.
"Daring, exciting, and utterly unpredictable." - Kathy Wang, author of Imposter Syndrome
An engrossing murder mystery... deftly explores a number of topical issues" - Kirkus Reviews
Journalist Lou McCarthy has spent her career exposing powerful predators in Silicon Valley. Her crusade has cost her everything: Her apartment, friends, relationships, and any hope of promotion. And for what? Readers don't care, her boss and workmates pity her, and the billionaire bro-ciopaths she writes about continue to fail upwards.
But when two of her highest profile subjects are killed on the same night, their deaths staged as gruesome public suicides, Lou's work is suddenly and violently thrust into the spotlight.
Blamed for the deaths, fired from her job, and pursued by vengeful trolls who have already attacked her mother, Lou has only one chance of survival: To find the killer obsessed with her work, and stop them before anyone else dies.
Or perhaps not. Because the more Lou discovers about the ingenious killer's past, and their methods, the more she becomes determined to help them succeed.