Slumbering Beasts: A Rett Swinson Mystery (Paperback)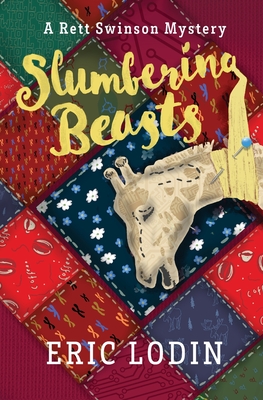 Description
---
"Definitely another winner "
-KATE PARKER, USA Today Bestselling Author of the Deadly Mystery Series
When Scott Novak, Raleigh's youngest technology mogul, is found dead in his country home strangled with a strip of yellow cloth, it's unclear whether the cause is suicide, accident, or murder. North Carolina billionaire Samarth Patel, who bought Scott's company hoping it would transform his business, hires Harriet "Rett" Swinson to work alongside his personal private eye to investigate the deceased's alluring ex-girlfriend, the protege who has lived in Scott's shadow, and a neighbor who resents his success.
What new technology was Novak developing before he died, and why did he think owning a menagerie of zoo rejects would inspire his next innovation? The case will take Rett all the way to the Alaskan wilderness to confront Scott's enigmatic brother, Adam. Along the way, Rett butts heads with Detective Darryl Schmit, who isn't sure he likes competing with his girlfriend for clues, while Rett wonders if Darryl is liberated enough to accept her blossoming artistic sensibility. Was the accident that almost killed Rett caused by a hacker-or by a computer intelligence embodied by the ghost of a 19th century German philosopher? In Slumbering Beasts, the suspenseful follow-up to Soft Hearts, Rett's deepest resolve is tested as it takes her on a dangerous journey that is all too darkly real.
Includes an extended afterword by the author, "A Conversation with Everyone."
Free Media Mail shipping on U.S. orders over $50