Hollow Resolve (Hardcover)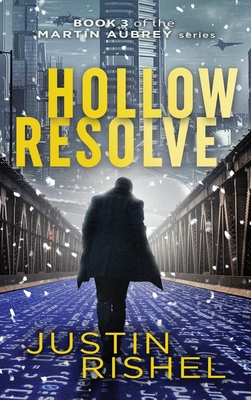 $23.79

Ships from warehouse to store in 1-5 business days
(PLEASE NOTE: This book cannot be returned!)
Description
---
"Yes, it's about control."
The most advanced city in the world can give its citizens almost anything...and take nearly everything.
Long ago, the people of New Aberdeen, Maryland traded control for convenience, safety, and security. They're about to lose all three.
The city's AI-controlled traffic system is failing with catastrophic results and a dead man, tortured and strangled, has washed up on the bank of the Bush River. Anger, revenge, and madness swirl in the mind of the man's killer.
As Martin Aubrey and Malina Maddox investigate the murder, the city quickly deteriorates into chaos as AI related disasters mount and casualties steadily climb. They'll have to work against the clock to end the madness and restore stability.
Hollow Resolve is the third installment in the Martin Aubrey sci-fi thrillers.
Other books in the series are:
Every Dying Hour, Book 1
Executioner's Lament, Book 2