Merry Christmas to All: An Inspirational Christmas Eve Story that Teaches Holiday Inclusivity and Compassion for Children with Cancer, Physica (Hardcover)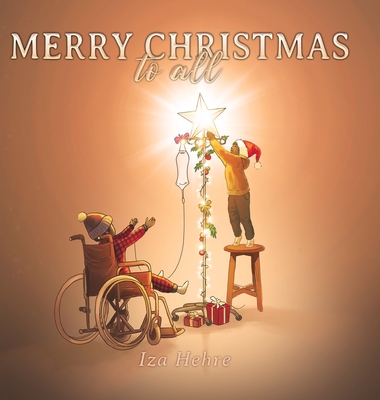 $16.52
Ships from warehouse to store in 1-5 business days
(PLEASE NOTE: This book cannot be returned!)
Description
---
Asa is spending his Christmas Eve like so many of us do-enjoying cookies, carols, and dreaming of presents awaiting him under the tree. But an accidental stumble into a world of vulnerable children leaves Asa with a new perspective and a mission to see the joy of Christmas experienced by everyone.
In MERRY CHRISTMAS TO ALL, author Iza Hehre shares a spirited tale inspired by her beloved patients' true stories, intricately crafted to teach compassion for children of all circumstances.
Renowned as the CEO and founder of OVI Healthcare and the youngest ever recipient of the Muhammad Ali Humanitarian Award for Global Citizenship, Hehre continues her legacy by inspiring conscious living and a heart of service in every reader.
MERRY CHRISTMAS TO ALL is a heartwarming depiction of how all of us, no matter how small, can celebrate the holidays with love and intentionality. And it serves as a reminder to keep our eyes, ears, and hearts open to those in need all around us.
We believe that every child deserves the opportunity to thrive. That is why 100% of the net proceeds from MERRY CHRISTMAS TO ALL will go to fund OVI Healthcare: transformative healthcare for the world's most vulnerable children. Learn more at www.OVIHealthcare.org.