Hamilton's Choice (Paperback)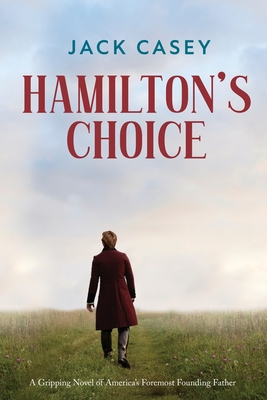 $16.99

Ships from warehouse to store in 3-6 business days
(NOTE: This book cannot be returned and may not be eligible for discounts.)
Description
---
Hamilton is crushed by a secret so shameful that it is beyond bearing.
His heir is dead; his daughter has gone insane with grief. His dear wife, Eliza, now shudders at his touch.
He never intended to send his son to his death. That wasn't in his plans. And his wife may never forgive him.
As Hamilton struggles to save his marriage and his family, his political opponent, Aaron Burr, threatens to topple the nation. The nation which Hamilton had risked everything to forge.
Burr, impoverished and embittered by a humiliating loss, blames Hamilton, and now threatens to destroy the union. Burr will stop at nothing to regain his lost power and restore his fortunes. If he can destroy and defame Hamilton in the process, he will have his ultimate triumph.
It is a time of honor, duels, political intrigues, and political violence. It is an age of men.
Will Hamilton choose to save the nation or his family? Abandoning either one is unthinkable but now Hamilton is forced to make his choice.
You know his name, but this is the story that you haven't heard before If you loved the musical, the biography of Chernow and the novels of Stephanie Dray - you would love Hamilton's Choice
Read it Today
Free Media Mail shipping on U.S. orders over $75
"Ships from warehouse" books to be shipped: order by Wednesday, 12/6
"Ships from warehouse" books for pickup: order by Tuesday, 12/12