We are offering FREE media mail shipping on books. We are open from 10am-7pm Monday through Saturday and 10am-6pm Sunday. Phones may not be answered due to a high volume of calls.
The Velvet Underground Experience: Lou Reed, John Cale, Moe Tucker, Sterling Morrison, Nico, Andy Warhol & Friends (Hardcover)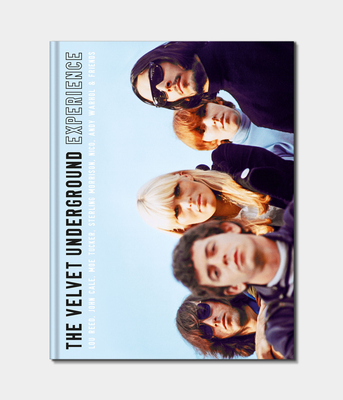 Staff Reviews
---
This very lovely (beautiful-smelling) small-coffee-table book is an artful assemblage of reminiscences, clippings, photos, timely reviews and exquisite ephemera from the entire Velvets' reign, from their early Warhol associations through 1990's final reunion. Young and beautiful they all were; well-designed and executed is this volume.
— Matt
Description
---
Hardcover, 216 pages
8.5 11 in.
21.59 27.94 cm
At the heart of 1960s avant-garde New York was the convergence of Lou Reed, John Cale, Sterling Morrison, and Moe Tucker, heralding an unprecedented musical revolution. The Velvet Underground was a unique group for its time, fueled by the visual arts, poetry, and stage performance, as much by ideas of sexual transgression and the subversion of social norms.
Compiled from archival ephemera, unpublished photographs, films, album covers, posters, fanzines, letters, testimonies, and poems, this monograph gathers anew the Velvet Underground Experience exhibition that opened in Paris in 2016 for a US audience, recreating the sound, visual, and emotional experiences of the underground scenes in New York, where extravagances were always allowed.
This updated monograph explores the genesis and history of a group that, despite its colorful collaboration with Andy Warhol, was overlooked by success during its brief existence (1965-1970). Too radical, too transgressive, and too uninhibited for their time, the Velvet Underground has become a cultural phenomenon over the decades, one that continues to fascinate audiences around the world.
Editorial coordination:
Christian Fevret and Carole Mirabello
Editors: JC Gabel and Margot Ross
Design: Change is Good, Paris