Cursed Objects: Strange But True Stories of the World's Most Infamous Items (MP3 CD)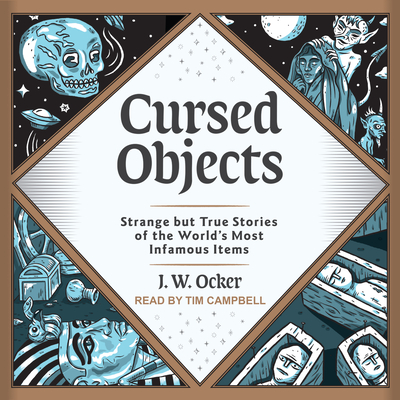 $29.99
Email or call for price.
Staff Reviews
---
Beware...this book is cursed! Okay, maybe not this book exactly, but the pages are filled with tales of seemingly normal everyday objects that you would find anywhere. With one major exception: For whatever reason, these objects appear to be cursed!
Ranging from dolls to cars to ancient historical artifacts—these items bring bad luck with them upon whomever has the misfortune of being their unlucky victim! If you like stories of the weird or unusual, J.W. Ocker's latest is an excellent choice.
— Bud
Description
---
Beware . . . this book is cursed These strange but true stories of the world's most infamous items will appeal to true believers as well as history buffs, horror fans, and anyone who loves a good spine-tingling tale. They're lurking in museums, graveyards, and private homes. Their often tragic and always bizarre stories have inspired countless horror movies, reality TV shows, novels, and campfire tales. They're cursed objects, and all they need to unleash a wave of misfortune is . . . you. Many of these unfortunate items have intersected with some of the most notable events and people in history, leaving death and destruction in their wake. But never before have the true stories of these eerie oddities been compiled into a fascinating and chilling volume.