Cracking The Menopause Code: A Candid Guide for Perimenopausal and Menopausal Woman to Blossom During the Change (Paperback)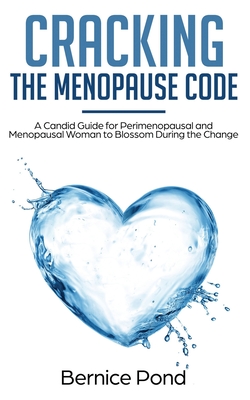 $14.99

Ships from warehouse to store in 3-6 business days
(NOTE: This book cannot be returned and may not be eligible for discounts.)
Description
---
Are you struggling to manage the symptoms of menopause? Do you feel like you're alone on this journey? This book is here to help In this comprehensive guide, you'll discover practical solutions to manage your symptoms, understand the hormonal changes in your body, and take charge of your health and wellness during this new phase of life.
Here are just a few of the benefits you'll enjoy by picking up a copy of Cracking the Menopause Code today:
Discover the three essential hormones that play a role in the onset of menopause.
The ABCs of menopause and how using them can keep you healthy.
Just what is HRT? Also, discover the latest alternatives to HRT.
A secret tip that can boost your nutritional health during menopause.
The nine vital questions you need to ask your doctor about menopause.
Discover science-backed strategies for managing hot flashes, night sweats, and other common symptoms of menopause so that you can feel confident and in control.
Get expert tips on nutrition, exercise, and other lifestyle changes that can improve your overall health and well-being during menopause.
Find practical advice for managing mood swings, anxiety, and other emotional changes during menopause.
There are many ways to go through menopause. Some women sail through it with a sense of denial. Others have every symptom in the book, but they suffer in silence. However, this is not the way to successfully navigate menopause. You don't have to be without the information needed to make your journey through menopause easy and unflustered. Using the information in this book will empower you to understand the physical and emotional changes you will go through.
With Cracking the Menopause Code as your guide, you'll have everything you require to confidently navigate the change and thrive during this new stage of life. Scroll up and click the "1-Click" button now Don't wait - buy your copy today and start feeling better tomorrow
Free Media Mail shipping on U.S. orders over $50