We are offering FREE media mail shipping on books. We are open from 10am-7pm Monday through Saturday and 10am-6pm Sunday. Phones may not be answered due to a high volume of calls.
The Smart Neanderthal: Bird Catching, Cave Art & the Cognitive Revolution (Compact Disc)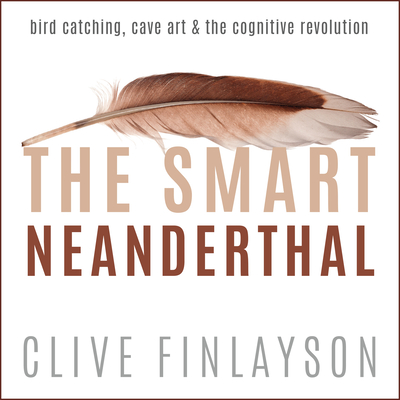 $29.99
Available from warehouse in 1-5 business days
Staff Reviews
---
Finlayson is an expert in the ways that all early humans used the food and resources provided by an incredible variety of birds, many now extinct. He combines new information about Neanderthals to debunk preconceived notions of them as lesser beings, and in fact demonstrates their rich knowledge of the birds around them, how they followed and hunted them, used them for decoration and painted their images on cave walls. This engaging book shows that Neanderthals were not simply outclassed or pushed out by modern homo sapiens.
— Kent
Description
---
Since the late 1980s the dominant theory of human origins has been that a "cognitive revolution" (c. 50,000 years ago) led to the advent of our species, Homo sapiens. As a result of this revolution our species spread and eventually replaced all existing archaic Homo species, ultimately leading to the superiority of modern humans. Or so we thought. As Clive Finlayson explains, the latest advances in genetics prove that there was significant interbreeding between Modern Humans and the Neanderthals. All non-Africans today carry some Neanderthal genes. We have also discovered aspects of Neanderthal behavior that indicate that they were not cognitively inferior to modern humans, as we once thought, and in fact had their own rituals and art. Finlayson, who is at the forefront of this research, recounts the discoveries of his team, providing evidence that Neanderthals caught birds of prey, and used their feathers for symbolic purposes. There is also evidence that Neanderthals practiced other forms of art, as the recently discovered engravings in Gorham's Cave Gibraltar indicate. Linking all the recent evidence, The Smart Neanderthal casts a new light on the Neanderthals and the "Cognitive Revolution." Finlayson overturns classic narratives of human origins, and raises important questions about who we really are.