Stormy Hill's Destiny: Book 7 (Hardcover)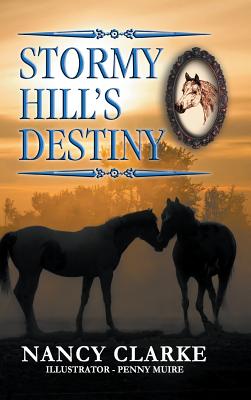 $25.95

Ships from warehouse to store in 1-5 business days
Description
---
Nancy Clarke's dynamic series for young readers concludes in the final book, Stormy Hill's Destiny.
Ann and Vicki are preparing for their upcoming weddings.
Ann, the daughter of Michael and Jessica Collins who own the horse farm Stormy Hill, has at last realized that her future lies with Ted, her best friend, who grew up with her at Stormy Hill and has been her biggest supporter. Together they happily conquer each obstacle as their wedding draws near.
But for Ann's best friend Vicki, it's not that simple. Her parents strongly oppose her choice, and she fears they will try somehow to stop her wedding.
Meanwhile, Ted looks forward to taking Gamelan after the next two jewels of the Triple Crown for Fillies. If she were to accomplish this feat, they could become the first father-daughter Triple Crown winners. This thought alone leaves Ted overwhelmed, much as he wants to make this dream come true and fulfill her destiny.
About the Author: Nancy Clarke is a retired elementary school teacher who lives in historic central Virginia with her two horses, her champion show dogs, and her cats, chickens, and goats. She has been riding most of her life and has been crafting the Stormy Hill series in her mind since she was a girl. She has finally reached the final chapter of the seven-book series.
Publisher's website: http: //www.sbpra.com/NancyClarke