We are offering FREE media mail shipping on books. We are open from 10am-7pm Monday through Saturday and 10am-6pm Sunday. Phones may not be answered due to a high volume of calls.
The One-Eyed Man (Compact Disc)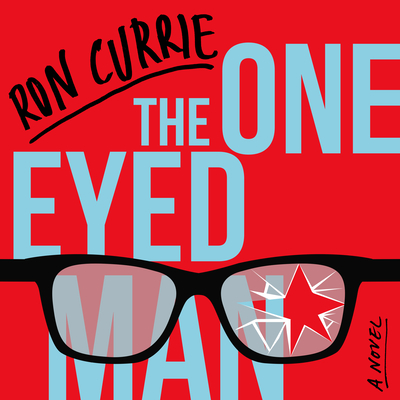 $34.99
Available from warehouse in 1-5 business days
Staff Reviews
---
This could be the black comedy I've been waiting for all my life! While employing unique strategies to cope with the recent death of his wife, K. becomes quite literal-minded and loses his baloney filter.  Through a series of absurd events he becomes the host of a reality TV show in which he confronts people with the truth, with disastrous and hilarious results. Currie walks a tightrope of comedy over a gaping chasm of heartbreak.  This is a perfect satire of modern American culture.
— Tony
Description
---
K., the intriguing narrator of Currie's new novel, joins the ranks of other great American literary creations who show us something new about ourselves. Like Jack Gladney from White Noise, K. is possessed of a hyper-articulate exasperation with the world, and like Ignatius J. Reilly in A Confederacy of Dunces, he is a doomed truth teller whom everyone misunderstands. After his wife Sarah dies, K. loses his metaphorical capacity, becoming so wedded to the notion of clarity that he infuriates everyone, friends and strangers alike. When he intervenes in an armed robbery, K. finds himself both an inadvertent hero and the star of a new reality television program. Together with Claire, a grocery store clerk with a sharp tongue and a yen for celebrity, he travels the country, ruffling feathers and gaining fame at the intersection of American politics and entertainment. But soon, through a conflagration of biblical proportions, he discovers that the world will fight viciously to preserve its delusions about itself.