***We are offering FREE media mail shipping on books. We are open from 10am-7pm Monday through Saturday and 10am-6pm Sunday. Phones may not be answered due to a high volume of calls.***
The Wind In The Willows (Paperback)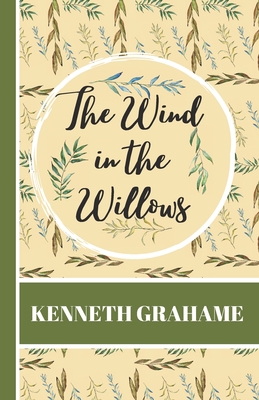 $11.97
Available from warehouse in 1-5 business days
Staff Reviews
---
Ah, the legendary exploits of Mole, Rat, Badger, and Toad! While intended for children, Grahame's classic is essential reading for even high-minded existentialists, with meditations on nature, individuality, friendship, responsibility, courage, and addiction. This edition features Ernest H Shepard's expert illustrations that perfectly capture the charm and complexity of this great book.
— Jon
Description
---
The Wind in the Willows is a children's novel by Scottish novelist Kenneth Grahame, first published in 1908. Alternately slow-moving and fast-paced, it focuses on four anthropomorphised animals (Mole, Rat (a European water vole), Toad, and Badger) in a pastoral version of Edwardian England.
The novel is notable for its mixture of mysticism, adventure, morality, and camaraderie, and celebrated for its evocation of the nature of the Thames Valley.
In 1908, Grahame retired from his position as secretary of the Bank of England. He moved back to Berkshire, where he had lived as a child, and spent his time by the River Thames, doing much as the animal characters in his book do - to quote, "simply messing about in boats" - and expanding the bedtime stories he had earlier told his son Alastair into the book.
It has gone on to inspire countless writers and creations in both film and writings. This is the pure unadulterated version of the story that has inspired so many and given such wonder to peoples lives. Read on, if you crave adventure...