The Fortunate Ones (MP3 CD)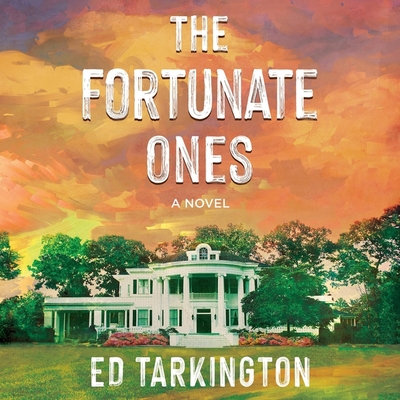 $23.95
Email or call for price.
Staff Reviews
---
Ed Tarkington's new novel is the story of privilege and how it is wielded to both advantage and disadvantage of those who fall under its spell. Set in Nashville, the novel spans the life of Charlie Boykin and the family who takes him under their wing. Sexual awakenings, infidelities, abuse of power, politics, and other timely issues are woven into the pages. In the tradition of many of our classic coming of age stories, The Fortunate Ones lays bare what it means to be a vulnerable young person and how power corrupts. The novel will provide lots of discussable material for book clubs.
— Mamie
January 2021 Indie Next List
---
"Ed Tarkington is the mastermind behind this tender tale of love and betrayal, politics and social divide. A teenage boy growing up with a single mom in a low-income area of Nashville receives a mysterious scholarship offer to attend an elite private school for boys. Charlie Boykin is now in the midst of the children of billionaires and socialites, and the trajectory of his life is altered forever. The reader is left to ask, 'Was it all worth it?' This is a character-driven novel with a storyline as opulent as the mansions within."
— Damita Nocton, The Country Bookshop, Southern Pines, NC
Description
---
"The Fortunate Ones feels like a fresh and remarkably sure-footed take on The Great Gatsby, examining the complex costs of attempting to transcend or exchange your given class for a more gilded one. Tarkington's understanding of the human heart and mind is deep, wise, and uncommonly empathetic. As a novelist, he is the real deal. I can't wait to see this story reach a wide audience, and to see what he does next." --Paula McLain, author of The Paris Wife When Charlie Boykin was young, he thought his life with his single mother on the working-class side of Nashville was perfectly fine. But when his mother arranges for him to be admitted as a scholarship student to an elite private school, he is suddenly introduced to what the world can feel like to someone cushioned by money. That world, he discovers, is an almost irresistible place where one can bend--and break--rules and still end up untarnished. As he gets drawn into a friendship with a charismatic upperclassman, Archer Creigh, and an affluent family that treats him like an adopted son, Charlie quickly adapts to life in the upper echelons of Nashville society. Under their charming and alcohol-soaked spell, how can he not relax and enjoy it all--the lack of anxiety over money, the easy summers spent poolside at perfectly appointed mansions, the lavish parties, the freedom to make mistakes knowing that everything can be glossed over or fixed? But over time, Charlie is increasingly pulled into covering for Archer's constant deceits and his casual bigotry. At what point will the attraction of wealth and prestige wear off enough for Charlie to take a stand--and will he? The Fortunate Ones is an immersive, elegantly written story that conveys both the seductiveness of this world and the corruption of the people who see their ascent to the top as their birthright.