Lucky Girl (MP3 CD)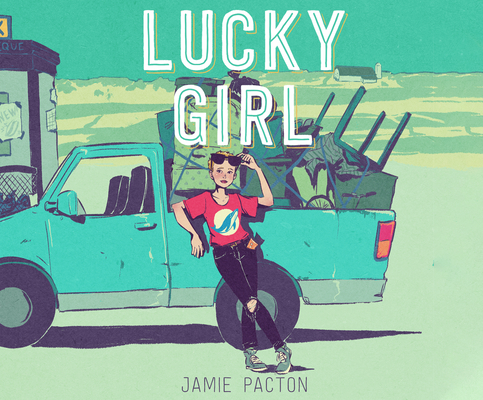 $22.99

Ships from warehouse to store in 1-5 business days
Staff Reviews
---
Who knew winning the lottery could cause so many problems?
Fortuna Jane Belleweather feels anything but lucky when she wins $58,642,129. In fact, all she can do is read up on the numerous ways that past lotto winners have met a very unfortunate demise. How will Jane spend the money? (Assuming she's able to cash the ticket at all, since she bought it as a minor. And assuming no one murders her for it.)
This is the perfect lighthearted read for anyone who's in the mood for something fun but doesn't want a romance.
— Tee
Description
---
58,643,129. That's how many dollars seventeen-year-old Fortuna Jane Belleweather just won in the lotto jackpot. It's also about how many reasons she has for not coming forward to claim her prize. Problem #1: Jane is still a minor, and if anyone discovers she bought the ticket underage, she'll either have to forfeit the ticket or worse... Problem #2: Let her hoarder mother cash it. The last thing Jane's mom needs is millions of dollars to buy more junk. Then... Problem #3: Jane's best friend, aspiring journalist Brandon Kim, declares on the news that he's going to find the lucky winner. It's one thing to keep her secret from the town; it's another thing entirely to lie to her best friend. Especially when... Problem #4: Jane's ex-boyfriend, Holden, is suddenly back in her life, and he has big ideas about what he'd do with the prize money. As suspicion and jealousy turn neighbor against neighbor and no good options for cashing the ticket come forward, Jane begins to wonder if this much money might actually be a bad thing.